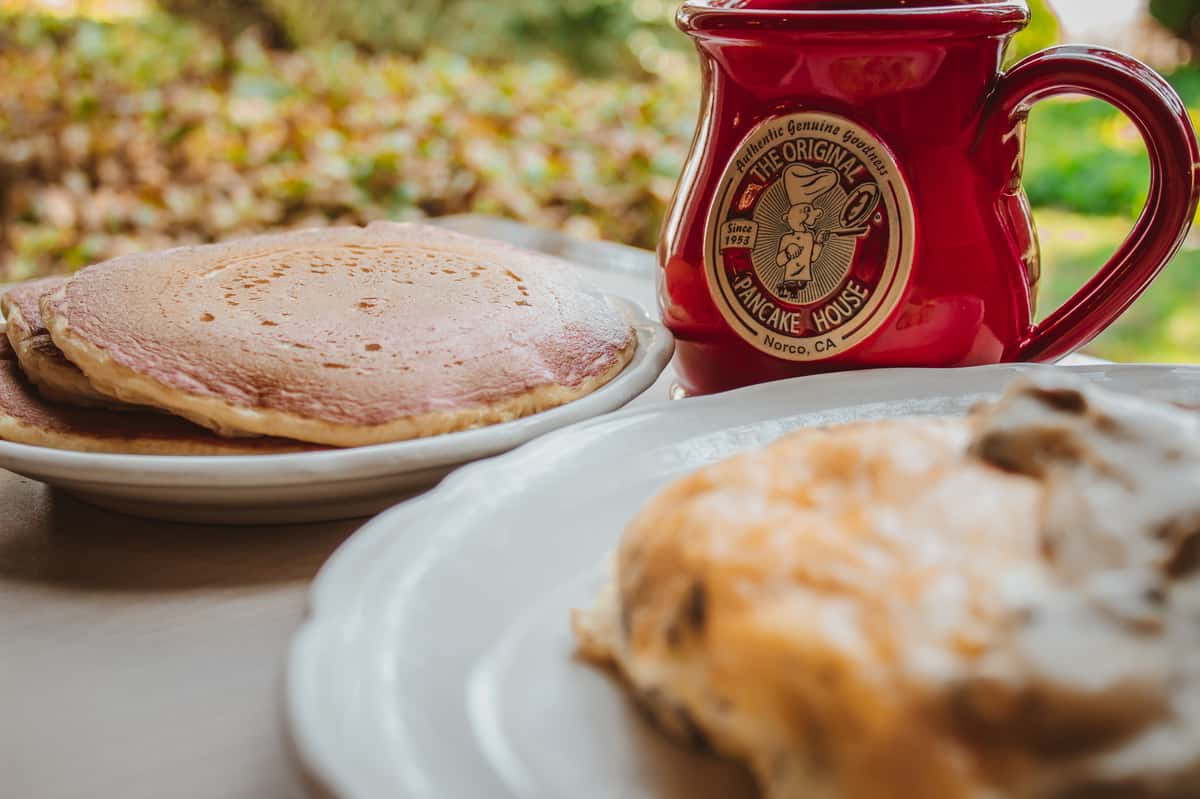 Official OPH Blog! Meet Megan, Operations Manager
Official OPH Blog! Meet Megan, Operations Manager

Oct. 5, 2022
Welcome to the first ever blog post for The Original Pancake House, Norco! Each month, we will be releasing a blog about topics like your favorite menu item, how some of our recipes are made, places to visit in Norco, and so much more–the possibilities are endless! This month, we'd like to introduce you to Megan Kikugawa, Operations Manger of OPH Norco. I've known Megan for a few years now and have seen how dedicated she is to her employees, the restaurant, and family. Megan is an avid outdoor adventurer who likes to spend her time off doing what she does best, disconnecting from technolgoy on a rock…7,000 feet above elevation! We asked Megan just a few questions about OPH Norco…
When did your family take over this OPH location?
I've been operating OPH Norco since December 30, 2017, when my family and I took over the restaurant. I grew up in the restaurant industry, as my parents built their first of many restaurants the year before I was born, so I've never not known the family business.
Tell us a little about your background in restaurant mangement.
My first job was, of course, in my parents flagship restaurant in Gardena at about 14 years old, and I've been working in restaurants ever since. After four years of studying Hotel & Restaurant Management at Cornell University's School of Hotel Administration, I've built my career with management positions including various hotel/resort Food & Beverage, fine dining steakhouses, a casual burger chain, and an upscale seafood chain before running the best breakfast spot there is.


What is your favorite part about running OPH Norco?
I love the quality of the food we serve and the care that goes into all our house-made, from-scratch recipes as well as making community connections with our amazing Guests.
What is your favorite menu item?
While it's hard to pick just one item, I would say my favorite menu item is the 49er Flapjacks. The 49ers have such a unique texture for pancakes, and you can't get them anywhere else. They are best spread with our whipped butter, rolled up, and topped with our house-made maple syrup.